Tomato value chain in Southwest Nigeria: An assessment of economic performance
Keywords:
Economic performance, Southwest Nigeria, Tomato, Value chain
Abstract
The study was conducted to assess the economic performance of the tomato value chain in Southwest, Nigeria. A purposive sampling technique was used to select 24 communities in the study area, while simple random sampling techniques were used to select two tomato input sellers, 2 producers, 2 processors, 2 marketers and 2 consumers. In all 240 tomato value chain actors were selected for the study. Descriptive statistics, budgetary analysis and multiple regression analysis were employed to analyze the data. The results showed that the majority of the tomato value chain actors were married and educated with a mean age of between 38 and 49 years old. The result of the budgetary analysis revealed that the value of the return on investment (ROI) of the producers, input suppliers, marketers and processors were 0.54, 0.94, 0.44 and 0.49 respectively. This implies that the tomato business is profitable to all the actors. However, the input suppliers made more profit than other actors in the tomato value chain. The result of the multiple regression revealed that gender, marital status, age, household size, years of education and cost of inputs were the major factors that influenced the profitability of the actors. The major constraints faced by the value chain actors in the study area were identified among others to be price fluctuation, incidence of pest attacks, lack of capital, high cost of inputs, high cost of transportation, high cost of labour, threats from adulterated processed tomatoes, unorganized market and perishability nature of tomatoes. It is therefore recommended that relevant government agencies such as the Standard Organization of Nigeria (SON) should be encouraged to efficiently monitor tomato value chain processes to improve the health benefits of the produce (tomato) and its products.
References
Adenuga, A.H., Muhammad-Lawal, A. & Rotimi, A.O. (2013). Economics and technical efficiency of dry season tomato production in selected areas in Kwara State, Nigeria. Agris On-line Papers in Economics and Informatics, 5(1), 11-19.
Afolami, C.A. & Ayinde, I.A. (2004). Economics of tomato production in Yewa North Local Government Area of Ogun State, Nigeria. African Journal Online 2(1), 17-23.
Aminu, A. & A Musa, S.A. (2005). Tomato commodity chain analysis in Kano River Irrigation Project, Nigeria; A study commissioned by the Agricultural Development in Nigeria (ADENI) Project, French Embassy/NAERLS, Ahmadu Bello University, Zaria; Department of Agricultural Economics and Extension, Bayero University, Kano.
Bortolot, A.I. (2003). Trade relations among European and African Nations. In: Heilbrunn Timeline of Art History. New York: The Metropolitan Museum of Art, 2000. http://www.metmuseum.org/toah/hd/aftr/hd_aftr.htm
Fakayode, S.B., Rahji, M.A.Y., Oni, O.A. & Adeyemi, M.O. (2009). An Assessment of food security situations of farm households in Nigeria: A USDA Approach. The Social Sciences Journal, 4, 24-29.
FAO. (2013). Overview of tomato production and ATA intervention. Fmard.gov.nig/index.php?=com...Tomato
FAO. (2014). Food and Agriculture Organization of the United Nations. http://faosta.fao.org/site/567/default. aspx #ancor.
Haruna, U., Sani, M.H., Danwanka, H.A. & Adejo, E. (2012). Economic analysis of fresh tomato marketers in Bauchi Metropolis of Bauchi State, Nigeria. Nigerian Journal of Agriculture, Food and Environment, 8(3), 1-8.
Obayelu, A.E, Arowolo, A.O., Ibrahim, S.B. & Croffie, A.O. (2014). Economics of fresh tomato marketing in Kosofe Local Government Area of Lagos State, Nigeria. Nigerian Journal of Agricultural Economics, 4(1), 58-67.
Ogunniyi, L.T. & Oladejo J.A. (2011). Technical efficiency of tomato production in Oyo State Nigeria. Agricultural Science Research Journal, 1(4), 84-91.
Oseni, O.O., Olutumise, A.I. & Olutumise, B.O. (2018). Performance evaluation of cocoa marketing in Osun State, Nigeria. Journal of Perspectives on Financing and Regional Development, 6(1), 97-112.
Tripathi, S.P., Patel, R.P., Somvanshi, S.P.S., Singh, H.P. & Dubey, B. (2017). Impact of value added tomato based product for income generation of farm women. Plant Archives, 17(2), 1329-1331.
Ugonna, C., Jolaoso, M.A. & Onwualu, P.A. (2015). Tomato value chain in Nigeria: Issues, challenges and strategies. Journal of Scientific Research and Reports, 7(7), 501-515. FAO. (2013). Overview of tomato production and ATA intervention.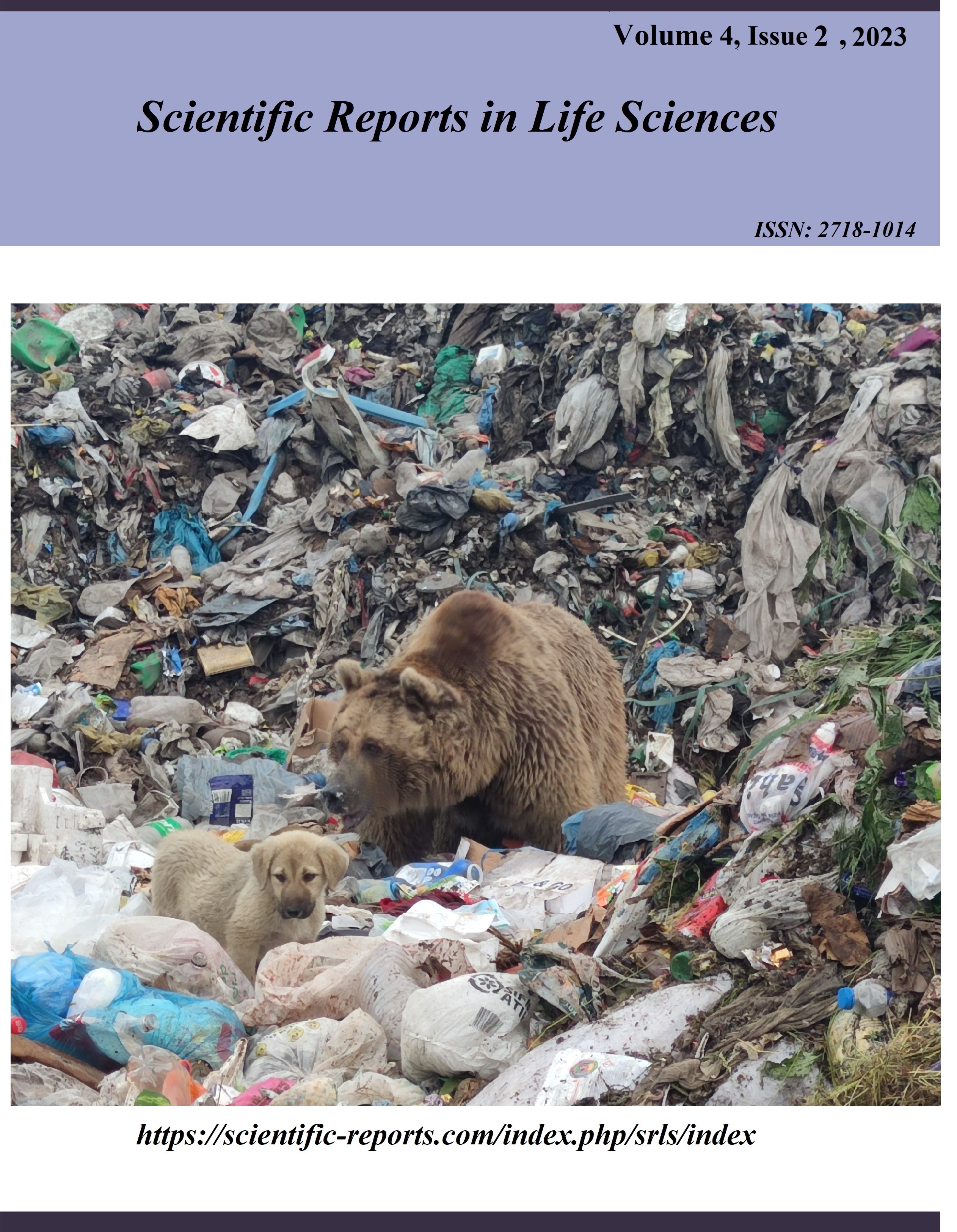 Downloads
How to Cite
Agbede, T. M., Ijigbade, J. O., Johnson, S. B. ., Olabode, O. G. ., & Oyeleye, T. A. . (2023). Tomato value chain in Southwest Nigeria: An assessment of economic performance. Scientific Reports in Life Sciences, 4(2), 45–57. https://doi.org/10.5281/zenodo.8297992
License
Copyright (c) 2023 Scientific Reports in Life Sciences
This work is licensed under a Creative Commons Attribution 4.0 International License.